Heron Island
---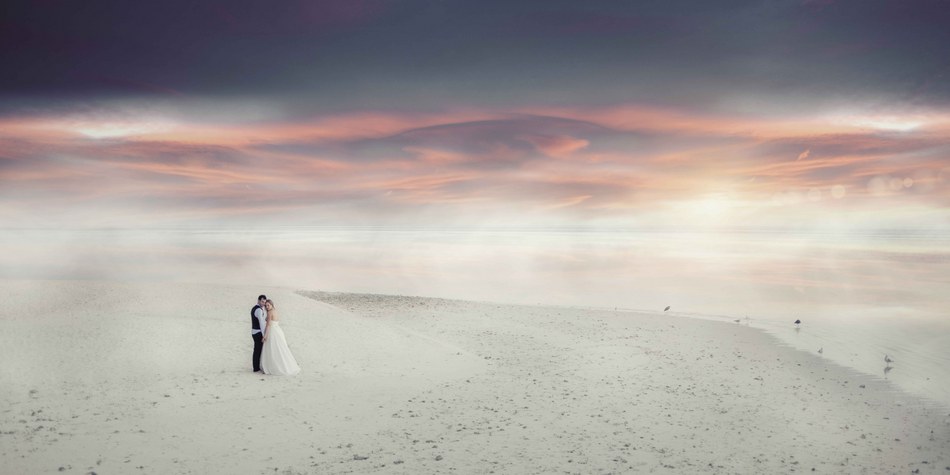 With its stunning stretches of white, sandy beaches and sparkling blue ocean, I can happily say that Heron Island has been one of my most favourite places to photograph. The contrast between the gorgeous beaches to the majestic rainforest, it is hard to believe that this little piece of paradise is only an hour and a half boat ride from Gladstone. Heron Island is the complete getaway for those who are looking for a dream location for their wedding. It is extremely eco-friendly and offers the chance to get away from the stress of contemporary society as there is no television, internet or mobile phone service. This means that there is no distraction from what really matters: you and your loved ones! The resort offers secluded venues, so you feel like you are the only ones on the island, as well as the perfect place for your reception.

If having one of the natural wonders of the world at your doorstep isn't enough, Heron Island offers a large range of complimentary activities for you to enjoy. Include: reef walks and tours, stargazing, wildlife presentations and snorkelling lessons.

Why not take advantage of the paradise waiting on Central Queensland's doorstep and celebrate your wedding in the spectacular surroundings of Heron Island.


For more information:

Weddings, accommodation and transfers to Heron Island contact Olivia Burgess (03) 9426 7503 -
oburgess@dncinc.com


Enquiries regarding on island requirements or more info contact Jarred Eccles (07) 4972 9055 -
jeccles@dncinc.com
http://www.heronisland.com/